Fleurette S. Fernando, MFA (Selected Topics in Leadership, Strategic Planning)
Fleurette is the founding Director of the MA Program in Arts Leadership at University of Houston. Fleurette is a graduate of Claude Watson School for the Arts, the National Theatre School of Canada's Directing Program and holds an MFA degree in Directing from York University. Fleurette served as the Artistic Director of Montreal's Black Theatre Workshop and was the recipient of the Canada Council for the Arts' first John Hirsch Prize for Young Directors as well as a Fellowship of the Americas from the Kennedy Center for Performing Arts in Washington, DC. Fleurette has worked as a director, choreographer, educator and arts administrator in arts organizations across Canada and the US including San Francisco's Lorraine Hansberry Theatre, Richmond's East Bay Center for the Performing Arts and Brooklyn Academy of Music. She is a former Executive Director of Katy Visual and Performing Arts Center where she also served as Performing Arts Director and Development Director. Fleurette recently served as the Director of Grants for Houston Arts Alliance and as an Adjunct Professor of Theatre Studies at University of Houston, Downtown.
Gwendolyn H. Goffe, MBA (Financial Management for the Arts)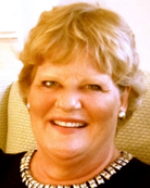 In June 2013, Gwen Goffe retired after a 43 years career in arts administration, finance and investments. She worked for 18 years at the Corcoran Gallery and School of Art in Washington, DC and 25 years at the Museum of Fine Arts, Houston. She is a graduate of Connecticut College and received her MBA from the Wharton School of Business and Finance at the University of Pennsylvania. At Wharton, she was the Director of Wharton and the Fine Arts, an exhibition program she established and was the arts management teaching fellow. Gwen has served in many civic roles in the city and is the current Fellow for the Center for Houston's Future's study of the arts and cultural heritage in Houston and the nine county region. She is the current co-Chair of the South Main Alliance, President of the Houston Arts Combined Endowment Foundation, and board member of the Main Street Coalition, the University of Texas Medical Branch in Galveston Development Board and the Southampton Civic Club Board. She has served as the Owner's Representative for many Museum capital projects and retired as Associate Director, Investment and Finance at the MFAH.
Terri Engel Golas, MBA (Marketing and Public Relations for the Arts)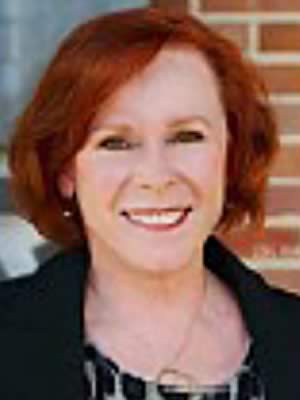 Terri Golas is a native Houstonian whose background includes 25 years in branding, strategic marketing and business development for some of the world's most innovative companies. She was director of worldwide marketing and strategic planning for Compaq, director of brand management at BMC Software, and manager of advertising and marketing programs for MD Anderson Cancer Center, where she led development of the award-winning "Making Cancer History®" campaign. With a bachelor's degree from University of Houston and an MBA from University of St. Thomas, Terri now applies the skills and experience gained from her corporate experience to helping arts organizations achieve the business success necessary to fulfill their missions.
Terri provides marketing and management consulting services to Houston arts organizations through her own consultancy and as a Business Volunteer for the Arts. Recent projects have included branding, marketing strategy and business planning for a children's theater, an independent filmmaking organization, an artists' guild, a fine crafts retailer, a classic rock band, a photography coalition, a dance services company and a classical theatre company. Her work has helped these arts organizations attract new audiences, increase funding, and create extraordinary audience experiences.
In complement to her consulting practice, Terri is on the Advisory Board of Arts+Culture Magazine, the Dean's Advisory Board for the UH College of Liberal Arts and Social Sciences, is a member of Texas Women for the Arts, and is a working artist whose photography and metal art have been exhibited and sold throughout the United States.
Carolyn J. Hays, MA (Fundraising for the Arts)
Carolyn J. Hays joined Houston Arts Alliance (HAA) in early 2013 where she created the first Houston-area Arts & Business Council (A&BC), serving the 10-county region. At HAA, Carolyn pursues strategies and directs partnerships with local businesses and chamber groups, and spearheads all comprehensive marketing and key messaging plans to promote the A&BC within both the private and public sectors. Prior to joining HAA, Carolyn worked for almost a decade in Washington D.C. doing program development and evaluation, fundraising and strategic planning for nationally known nonprofits such as Washington Performing Arts, Washington National Opera and the Smithsonian Institution's National Zoo. As a consequence of her passion for the role of creativity in leadership development, Carolyn has committed herself to connecting businesses with arts groups and equipping private sector executives for leadership on the boards of arts organizations. She is Houston's only Certified Governance Trainer through BoardSource® and serves on the Planning Committees for the American Leadership Forum's Nonprofit Leadership Collaborative and Rice University's Best Boards Conference. A proud native of Wyoming, Carolyn received her Bachelor of Music Degree in Vocal Performance from the University of Wyoming and a Master of Arts Degree in Nonprofit Business and Arts Administration from Florida State University. All of which have served as a strong foundation for her current work at HAA, advancing Houston's arts community and championing the arts as a crucial element of the city's identity as a cultural destination.
Douglas Newman, MPA (Arts and Technology)
Douglas brings more than 18 years experience in media production and programming across the web, television, radio, film, and print. As the Executive Creative Director at MWM Digital, Douglas oversees digital development and content production for a wide variety of clients including Rice University, Greater Houston Convention and Visitors Bureau, Lucchese Inc., Museum of Fine Arts, Houston and Elaine Turner. Douglas and his team at MWM combine a handcrafted, artisan, storytelling approach with the most advanced digital tools to bring brands to life. Recent projects include "Young, Gifted and Black: Reflections from Black Alumni at Rice," a feature-length documentary that was recently nominated for a Lone Star Emmy for Best Cultural Documentary, "The Reconstruction of Asa Carter," which aired on national PBS in 2012-2013, and a parallax web platform and motion graphic centerpiece highlighting the success of Rice University's billion dollar Centennial Campaign. Prior to joining MWM, Douglas spent five years as a producer at ABC News Productions where he worked on long form documentaries for the Discovery Channel, A&E and The History Channel. Douglas graduated magna cum laude from Brandeis University with a BA in American Studies and received a Masters of Public Administration with a non- profit arts and public policy focus from New York University.
Andrea Lazar, MA/MBA (Cultural Commerce: Business Models for Arts Entrepreneurs)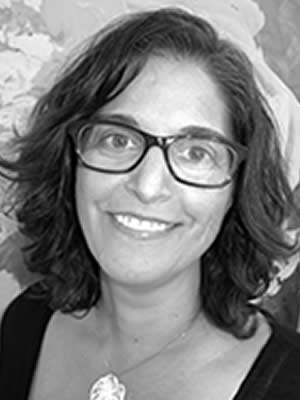 Andrea Lazar is a successful entrepreneur who began her career in arts management. After earning her undergraduate degree from The University of Texas at Austin (BA/Plan II) and dual graduate degrees from Southern Methodist University (an MBA and an MA in Arts Administration), she worked in both large and small non-profits including the Dallas Museum of Art, Houston's DiverseWorks ArtSpace, The Arts Company (Boston), and the Institute of Contemporary Arts, London; her experience extends into the commercial sector to include art gallery work and film production.
After moving back to Houston in 1995, Andrea spent the next twelve years as a successful business owner, developing a broad range of expertise in concept development, operations, strategic growth plans, marketing plans, and community partnerships. She also engaged local artists in all aspects of designing the four restaurants she developed with her business partner and award-winning chef, Monica Pope.
In 2008, Andrea founded her independent consulting company, The Real Smarty Pants, to advise small businesses on start-up processes. Currently, Andrea is collaborating with Dr. Wesley Henderson on a biography of John Saunders Chase, the first African American architect to be licensed in Texas (to be published by The University of Texas Press).
Brendettae Payne, J.D (Law and the Arts)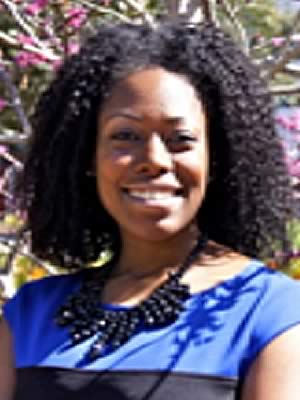 Brendettae J. Payne focuses her law practice on entertainment (both transactions and litigation), business, and real estate. She represents major and independent artists, songwriters, producers, managers, directors, playwrights, models, and a host of other professionals in the entertainment industry. She is also a talent manager and has managed reality tv celebrities, adult and teen music artists, a comedian and radio personality. Brendettae was the Vice Chair of the State Bar of Texas-Law Office Management Committee, is a member of State Bar of Texas-Entertainment and Sports Law Section, on the Council of Houston Bar Association-Entertainment and Sports Law Section, a member of American Bar Association-Entertainment and Sports Law Section, and an advisor to several non-profit organizations. Brendettae is regularly invited to speak on panels concerning matters affecting the entertainment industry and law practice management. Brendettae received her BBA from Baylor University in 1999 and JD from South Texas College of Law in 2003. She is admitted to practice in the State of Texas and the US District Court for the Southern District of Texas.
Jade Simmons, MM (Career Development for the Individual Artist/Entrepreneur)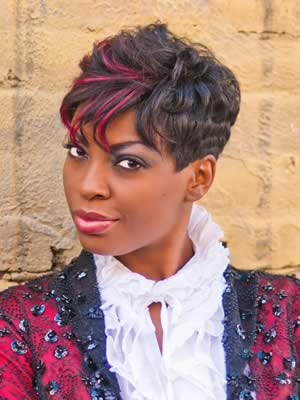 As an Emergence Expert, classical pianist Jade Simmons has been called upon both inside and outside of the music industry by organizations looking to create a culture of excellence and foster meaningful change.. Jade is the creator of Emerge Already!, an online career-building platform for emerging artists, a writer for the Huffington Post and webcast host for the Van Cliburn International Piano Competition. In addition to expanding the boundaries of Classical music and its presentation which she began during her tenure as the inaugural New Music/New Places Fellow for the prestigious Concert Artist Guild organization, Jade is committed to equipping aspiring artists and creative entrepreneurs with the uncommon strategies and tools necessary to build a profitable, sustainable career in the arts. As a pianist, Jade offers a diverse mix of repertoire from the Classics to the cutting edge and has toured the US and abroad extensively in recital and with orchestra highlighted by performances at venues as wide-ranging as Ravinia, the White House, the Dallas' Meyerson Symphony Center, New York's Town Hall, Detroit's Institute of the Arts to NYC's alternative spaces like Le Poisson Rouge and the Harlem Gatehouse to the Supreme Court where she received the Sphinx Organization's Medal of Excellence. Jade holds a Bachelor of Music in piano performance from Northwestern University and a Master of Music degree from Rice University, where she studied with acclaimed pianist Jon Kimura Parker.
Assata Richards, MA, PhD (The Arts and Community Engagement)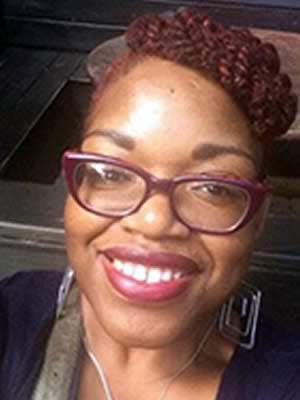 Assata Richards is a native of Houston, Texas and received much of her education in County Line, which is small close-knit community in East Texas. After receiving a Bachelor's Degree from the University of Houston, she earned her Master's and Ph.D. from Pennsylvania State University in Sociology with a concentration on political and community participation, research methods and mass incarceration. After serving as a professor at the University of Pittsburgh, she returned to her community in Houston, Texas, to work with Project Row Houses, a non-profit arts organization established by African-American artists & community activists in Houston's historic Third Ward. As a scholar and community organizer, she is fulfilling her lifelong commitment to social change and justice. She is an adjunct professor in the department of sociology at the University of Houston and was a candidate for Houston City Council in the recent 2013 municipal elections. Most recently, Assata is the founding director of the Sankofa Research Institute, which she is a community-based nonprofit with the mission to create knowledge to build community.