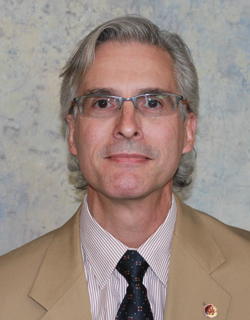 Assistant Professor
Liberal Studies
Ph.D., State University of New York at Buffalo
J.D., State University of New York at Buffalo
232 B McElhinney Hall,
University of Houston,
Houston, TX 77204-5020
713-743-4943
tbehr@uh.edu
---
Biographical Summary
I grew up in Rochester, New York, by the scenic shores of Lake Ontario, on the banks of the Genesee River, not far from the rolling hills of the Finger Lakes district, an historic and culturally diverse region.  From the age of 10, I have worked at an incredible range of jobs, some of which no longer exist! From raking leaves, cutting grass, shoveling snow, and paperboy, to gas station attendant, department store clerk, county parks worker, tennis club assistant manager, office cleaner, construction day laborer, rental car agency assistant manager, nighttime switchboard operator, door-to-door book salesman, VISTA volunteer, bicycle tour leader, and more.  Youngest of eight children, I was a first generation college graduate, from St. John Fisher College in Rochester, a small liberal arts school, double majoring in History and French.  As an undergraduate and graduate student, I have spent several years in Europe, studying, travelling, working.  These experiences have helped prepare me to direct the Liberal Studies degree program at University of Houston.
From my three semesters undergrad study in Paris, I was drawn to graduate studies in medieval history and accepted a graduate assistantship at Marquette University, but family emergencies required me to return to western New York to be closer to home.  Subsequently I entered a J.D. and Ph.D. joint degree program at the State University of New York at Buffalo, where I was awarded a Baldy Center for Law and Social Policy Studies fellowship. I completed the J.D. and passed the N.Y.S. Bar Exam in 1987, admitted to the N.Y.S. Bar in 1988, and practiced law for about two years.  While an attorney I also taught Modern French History and Western Civilization courses at S.U.N.Y. Geneseo.
Given the opportunity with a SUNY Buffalo/Technische Hochschule Exchange Darmstadt Fellowship to undertake my dissertation research, I attended an intensive German language course at the Karl Marx University of Leipzig, Dresden campus, in 1989.  The Berlin wall fell that year.  There I met my future wife, Italian scholar, Francesca D'Alessandro.  My research interests turned southward, away from France and Germany towards Italy.  I learned Italian and began pre-dissertation research in Rome, some of it self-financed by my law practice.  In 1991, I was awarded a Fulbright Fellowship to Italy to conduct my doctoral research on the natural law origins of Catholic social doctrine.  Specifically I focused on the role of the unusual thinker, Luigi Taparelli, S.J., co-founder in 1850 of an intellectual journal still published today, Civiltà Cattolica.  Taparelli founded a new social science on natural law anthropological insights, an approach that seeks to understand how objective human requirements are pursued by persons, individually and interacting with other persons, within subjective personal, socio-cultural, and material-historical contexts. 
I began teaching as an adjunct at a wide array of colleges and universities.  S.U.N.Y. Buffalo, Keuka College, Rochester Institute of Technology, St. John Fisher, and S.U.N.Y. Fredonia.  While at Fredonia, I was diagnosed in 1993 with cancer of the stomach and esophagus.  Seeking treatment at Memorial Sloan Kettering, with help from Roswell Park Memorial, I spent many months in chemotherapy, with radical surgeries, and roughly a four-year recovery period. 
I received my Ph.D. in History (in the fields of Intellectual History, Historiography, and Medieval History) in 2000.  The same year I moved to Houston, when my wife obtained a position in Classics and Italian.  Since then, I have taught at UH in the History Department, the Honors College, and at UHCL in their Basic Texts program and their program at Rosharon maximum security prison. 
In 2009 I was charged with launching UH's new Liberal Studies degree program, the triple-minor major.  As Director, within one year we have raised that program to over 200 majors, with a wide range of minors.  I also created a study abroad program in Rome, and introduced two new courses, ILAS 4350 "Senior Seminar in Liberal Studies" and ILAS 2350 "Introduction to Liberal Studies."  Descriptions of those courses can be found on the Liberal Studies website.  This program now offers both of these courses abroad, ILAS 4350 in Rome over five weeks in the summers, and ILAS 2350 as a hybrid course this Winter Session, 2011-12, in Strasbourg.  Other locations to be offered in future Winter Sessions.
Education
Ph.D. - State University of New York at Buffalo, Faculty of Social Sciences (2000)
J.D. - Faculty of Law and Jurisprudence (1987)
B.A. - St. John Fisher College, Rochester, New York (1980)
Fellowship Awards
Calihan Research Grant (Acton Institute) Rome, Summer 2003
Hayek Fund Travel Grant (Institute for Humane Studies) Fall 2002
Erasmus Institute Seminar (Notre Dame University/Boston College) Summer 2001
History and Economic Research Institute Grant (Earhart Foundation) Summer 2001
Fulbright Fellowship for Italy, 1991/92
SUNY Buffalo, Plesur Travel Grant, 1990/91
SUNY Buffalo/TH Darmstadt Fellowship, 1989-90
University Fellowship, 1984/85, 1985/86
Bryn Mawr French Studies Scholarship, Avignon, Summer 1985
SUNY Buffalo Enhanced Assistantship, 1983/84
Baldy Center for Law and Social Policy Studies Fellowship, 1982/83
Marquette University Teaching Assistantship, 1980/81, 1981/82
Kodak Scholarship, St. John Fisher College, 1976-80
Member National Honor Societies in History, French, and the Social Sciences
Murray Award for History, St, John Fisher College, 1980.
Work in Progress
Social Justice and Subsidiarity in the Age of Ideology, (CUA Press, due 2017).
"The 19th-Century Historical and Intellectual Context of Catholic Social Thought Prior to Rerum Novarum," in Catholic Social Teaching. A Volume of Scholarly Essays. Edited by Gerard Bradley and E. Christian Brugger. (Under review by Cambridge University Press, due 2017)
Selected Publications
Edited and translated: Luigi Taparelli, "Critical Analysis of the First Concepts of Social Economy (1857)" in Journal of Markets and Morality, Vol. 14, No. 2 (2011).
"Luigi Taparelli and a Catholic Economics," in Journal of Markets and Morality, Vol. 14, No. 2 (2011).
Various translated articles in Italian Critical Theory, in Annali d'Italianistica, Vol. 29, 2011 (University of North Carolina, Chapel Hill)
Summa Theologica of Thomas Aquinas.  Selections for Students in Western Civilization, World Civilization, Humanities, and Law. 2nd ed..  (Pearson Custom Publishing, 2009).
"Luigi Taparelli on the Dignity of Man," in Pontifical Academy of St. Thomas: Christian Humanism in the Third Millennium. Proceedings.  (2006).
"Luigi Taparelli and Social Justice:  Rediscovering the Origins of a 'Hollowed' Concept," in Social Justice in Context, Vol. 1.  (East Carolina University Press, 2005).
Study Guide to Margaret King, Western Civilization, A Social and Cultural History.  (Prentice Hall, 2005.)
"Luigi Taparelli's Natural Law Approach to Social Economics," Journal des Economistes et des Etudes Humaines. Summer 2003.
"Luigi Taparelli D'Azeglio, S.J. and the Revival of Scholastic Natural Law," The Journal of Markets and Morality, Spring 2003.