CAPTAIN ROBERT M. ORALLO III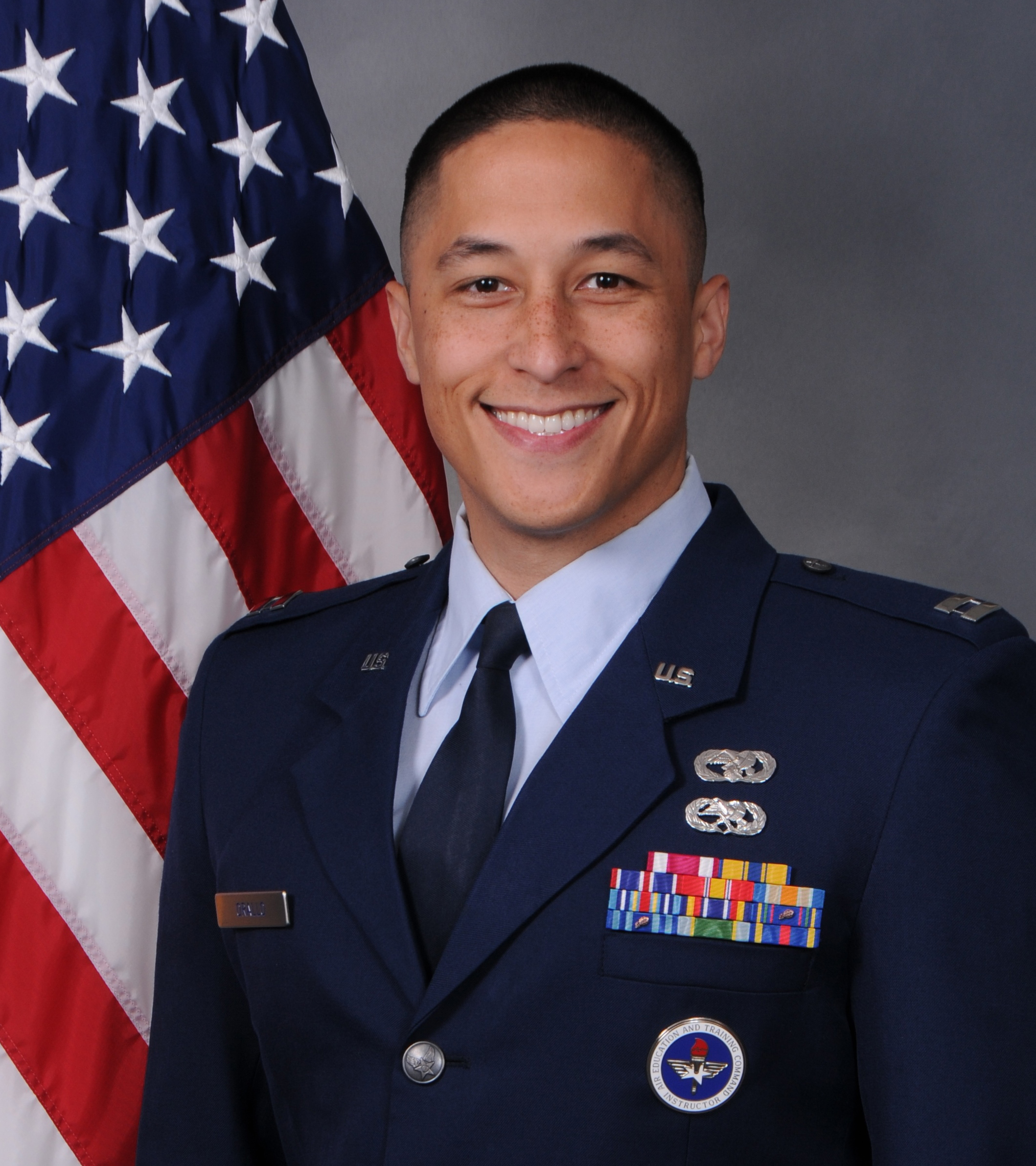 Capt Robert Marcus Orallo III is Recruiting Flight Commander, Air Force ROTC Detachment 003, University of Houston. He is responsible for recruiting and preparing officer candidates for Air Force commissioning through a comprehensive college program. Detachment 003 is composed of over 100 cadets from 17 colleges and universities in the Houston, Texas area.
Capt Orallo earned his Bachelors of Science from the University of Texas at San Antonio and commissioned through Air Force Reserve Officer Training Course as a Second Lieutenant in the Air Force in October of 2007. He was assigned to Dyess Air Force Base, Texas as an Aircraft Maintenance Officer and attended to Aircraft Maintenance Officer Course (April 2008). After joining the Air Force Reserves Capt Orallo cross-trained into Logistics and attended Logistics Readiness Officer Course (May 2013). Capt Orallo was the Ramp Flight Commander, 26 Aerial Port Squadron, Joint Base San Antonio- Lackland Air Force Base, Texas.
Prior to his current position, Capt Orallo served as an Officer Training School Instructor for the 24th Training Squadron at Maxwell Air Force Base, Alabama. He instructed and educated cadets seeking a commission in the Air Force on Air Force doctrine and best practices in the military.
EDUCATION
2005 Associate of Science Degree in General Sciences, Northwest Vista College
2007 Bachelor of Science in Kinesiology, University of Texas at San Antonio, Texas.
2007 Aerospace Basic Course, Maxwell Air Force Base, Ala.
2015 Squadron Officer School, Maxwell AFB, Ala.
ASSIGNMENTS
October 2007 - August 2010, Aircraft Maintenance Officer, Dyess AFB, Texas
May 2013 – July 2016, Logistics Readiness Officer, JBSA Lackland AFB, Texas
August 2016 – February 2017, Aerial Port Commander, Iraq
March 2017 – August 2017, Officer Training School Instructor, Maxwell AFB, Alabama
August 2017 – Present, Recruiting Flight Commander, Houston, Texas
MAJOR AWARDS AND DECORATIONS
Meritorious Service Medal
Air Force Commendation Medal
EFFECTIVE DATES OF PROMOTION
Second Lieutenant October 1, 2007
First Lieutenant October 14, 2009
Captain October 14, 2011
(Current as of Nov 2017)