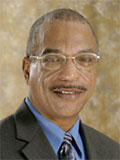 The College of Liberal Arts and Social Sciences (CLASS) at the University of Houston is a dynamic academic community. Its vitality stems from an active and engaged faculty and student body and cutting-edge academic programs that are constantly renewed and transformed. One of the most recent signs of renewal is the transformation of the Department of Anthropology into the Department of Comparative Cultural Studies. This new academic unit provides a new space for faculty and students engaged in cultural study across the College to create, debate, and discussed shared projects and interest.
The heart and soul of a great college is the faculty, and faculty in the College are dedicated and impressive teachers and scholars who are also uncommonly thoughtful about the nature and value of a liberal arts education. They are an innovative, enterprising, and forward-looking community of professionals committed to preparing students of diverse origins and backgrounds to excel in this global environment. Their primary goal as a faculty is to educate broadly knowledgeable and curious community and societal leaders who will be able to translate excellent preparation into successful careers and lives.
Students in the liberal arts and social sciences at the University of Houston enjoy all of the benefits of studying at a Tier One research university. They are taught by distinguished faculty members who are recognized scholars in their fields and deeply engaged in research and creative activity. In the College, students have an opportunity to participate in cutting-edge research with faculty mentors and as independent investigators at both the graduate and undergraduate levels. And they may further enrich their academic experiences by engaging in various forms of artistic expression; participating in outreach activities, internships, and study abroad; and attending events and activities produced as part of the university's visual and performing arts programs.
In CLASS, students are challenged to explore the human condition as they gain skills that will serve them well in the "knowledge economy" of the twenty-first century: the ability to think critically, analyze and synthesize information, solve problems, and express themselves effectively.
Our website is a place to begin to explore all of our academic programs and learn more about faculty and students who make CLASS a wonderful place to study.
—John W. Roberts, Dean of the College of Liberal Arts and Social Sciences at UH