Executive Director of Constituent Development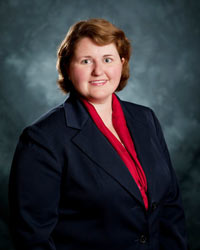 Kristin has been a part of the Development leadership team at UH since relocating to Houston in 2010. In her role as executive director of constituent development, she works to secure philanthropic support of the University, assisting with the development of fundraising strategies, recruitment of staff members and administration of progress against goals. 
Before relocating to Houston, she served as the assistant vice president and director of alumni services at Wake Forest University for more than three years. Kristin was responsible for the identification and implementation of a University-wide alumni relations program. This encompassed volunteer boards, signature events, regional alumni clubs, interest groups, career programming, market research and staff management. 
Kristin began her fundraising and alumni relations career while working at Georgetown University for seven and a half years. She served in multiple capacities where she oversaw the regional campaign efforts in Northern California and Boston (supporting the overall billion dollar campaign), managed individual giving for Georgetown's cancer center, implemented alumni programs domestically and abroad, developed signature alumni events and ultimately served as the director of alumni relations. 
Prior to her development career, she worked for an integrated media and commerce company focused on the higher education market. She managed two regional offices and the signature client account during her tenure. Kristin is a native of Connecticut and received her bachelor of arts degree in sociology with a business concentration from Wake Forest University. She lives in The Woodlands along with her husband and son.