Associate Vice Chancellor for Student Development
Associate Vice President for Student Development and Dean of Students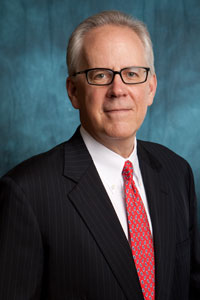 Dr. Munson supervisees the functions assigned to the Dean of Students Office including student conduct, student advocacy and problem solving, publication of the UH Student Handbook, administration of the UH Freedom of Expression policy, Parent and Family programs, and the development of new programs for commuter and transfer student engagement.  Dr. Munson also chairs the UH behavioral intervention team known as the Conduct Assessment and Response Team (CART), supervises the student fees allocation process via the Student Fees Advisory Committee, serves on the Faculty Senate Undergraduate Committee, and the Athletic Advisory Committee.  Additionally, Dr. Munson is an Adjunct Associate Professor in the UH College of Education and teaches in the Higher Education Leadership graduate program.  Dr. Munson earned a Bachelor of Science Degree in Journalism and Mass Communication in 1974 and a Master of Science Degree in Higher Education-Student Personnel Administration in 1977 from Iowa State University as well as a Doctor of Philosophy degree in Education; Administration, Curriculum, and Instruction from the University of Nebraska-Lincoln in 1989.  Dr. Munson has held a variety of administrative positions since beginning his employment at the University of Houston in 1985.  He has also worked in student affairs at the University of Nebraska-Omaha and the University of Oklahoma.