Cullen College of Engineering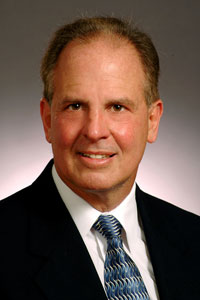 Dr. Tedesco is currently the Elizabeth D. Rockwell Dean of the Cullen College of Engineering, University of Houston, a position he has held since January 2008.  He is administrative leader of the Cullen College, a program of approximately 250 faculty and staff and 4,500 students.  Prior academic appointments include the University of Florida (Department Chairman) and Auburn University.
Dr. Tedesco obtained his B.S. in Civil Engineering from the University of Notre Dame (1971), M.S. in Civil Engineering from Tufts University (1974) and Ph.D. in Civil Engineering from Lehigh University (1982).
Professor Tedesco is a Registered Professional Engineer in the states of Florida and Alabama and has over 35 years of diversified experience ranging from practical structural design to highly mission oriented research projects.  He has been principal investigator on more than thirty federally funded research projects involving the dynamic response of structures and materials to high intensity, short duration impulse loadings, including blast and impact.  He is a six-time U.S. Air Force research fellow, and has worked in residence at several AFRL's, including Tyndall AFB and Eglin AFB.  Dr. Tedesco has been involved in research involving highly nonlinear numerical simulations of structures and materials subject to blast and impact loading, experimental research to assess the dynamic response characteristics of a variety of construction materials, and explosive tests of full-scale building structures.  
Dr. Tedesco is a member of the American Society of Civil Engineers (ASCE), the American Concrete Institute (ACI), and is a Charter Member of the Structural Engineering Institute (SEI).  He is member of the ASCE Committee on Blast, Shock and Vibratory Effects and the ACI Committee on Short Duration Dynamics and Vibratory Load Effects.  He is also the past chairman of the ASCE Technical Administrative Committee (TAC) on Dynamic Effects.  Dr. Tedesco is Managing Editor of the ASCE Journal of Structural Engineering and Associate Editor of the International Journal of Computers and Structures.
Dr. Tedesco's teaching background includes courses on structural design, structural analysis and structural dynamics.  He has written more than 110 technical publications including 70 refereed articles, 4 books, 2 book chapters and 38 technical reports.  He is the principal author of the internationally renowned textbook titled Structural Dynamics: Theory and Applications (Prentice Hall, 1999).