Associate Vice President, University Outreach
Associate Vice Chancellor, Planning and Administration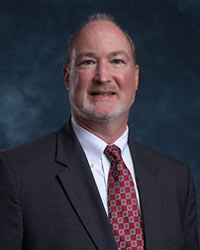 Dr. Marshall Schott is the Associate Vice Chancellor/Associate Vice President for Outreach and Planning at the University of Houston.  During his time at UH, Schott has managed off-campus facilities, developed and managed the university's faculty development program, and formed collaborative relationships with regional, national and international partners.  In addition, he is responsible for the university's distance and continuing education programs, international extension programs, academic program planning and compliance with the state higher education coordinating board.  
At the local level, Schott has worked with area community colleges and business leaders to develop transfer pathways for degree completion to address regional workforce and economic development needs.  Schott currently serves in leadership positions to help shape higher education policy at the state, regional and national level.  He has won numerous awards for innovative programming and for creating programs of excellence.  Schott also serves as the chair of the Greater Houston Partnership Energy Collaborative's Workforce Committee.  Schott received a Ph.D. in history from Louisiana State University and continues to teach in the history department at UH.