Executive Director for Governmental Relations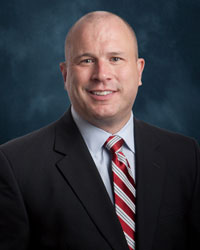 Hall joined the University of Houston System in 2012 as the head of the newly created Office of Governmental Relations, which oversees interactions with elected officials, administrative agencies and community organizations.
Hall, who grew up in Missouri, moved to Texas while serving as a member of the United States Army Air Defense Corps.  While attending UH, Hall was selected as a University of Houston Center for Public Policy, Mickey Leland Fellow.  Assisting both a Texas member of Congress and the Texas State House of Representatives, he learned the importance of applying fiscally responsible principles to public policy issues.
Before coming to UH, Hall served in a dual capacity for City of Houston Mayor Annise Parker, as Deputy Chief of Staff (operations) and as Director of Intergovernmental Relations.  In those roles, he represented the City of Houston on inter-local issues, managed the state and federal affairs and assisted with public policy formation.  He also managed the city's participation in the Houston-Galveston Area Council (H-GAC), Texas Municipal League, National League of Cities, and served as a member of the Greater Houston Partnership's (GHP) Local, State, and Federal Relations committees.
Prior to this, Hall served as a senior aide and Deputy Director of Government Affairs under City of Houston Mayor Bill White.